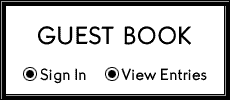 Feel free to sign our guest book and/or leave feedback 

(e-mail address optional)


January 2017

  Another year has passed, and many days and miles are behind us, while we look forward to whatever lies ahead.   Amazingly, our youngest, Alex just turned 11.  Two little grandsons help to fill in the gap of childhood that Alex is leaving behind.   Aiden, 3 ½, is officially taking fiddle lessons from Aunt Melissa, although she is lucky to have a lesson last 10 minutes!  He has outgrown his first fiddle and graduated to 1/8th size.   He is getting quite tall and Callum at 1 ½ is also a big boy for his age.  

  2015 proved to be a year of new things and new places.  The biggest event, of course, was Callum's arrival.   As it turned out, he was VERY late and came during the night between the Celtic Oyster Festival and the New Holland Concert series.  I raced over to their house to stay with Aiden; all went quickly and well and I was privileged to be the first one to see the new baby when they brought him home. 

   A few weeks later the rest of us left for a two week trip to Montana to take part in the Bitterroot Valley Celtic festival.   The trip doubled as a "working" tour and vacation, not to mention the wonderful time we had visiting with my sister and her family.   We also played at several nursing homes in the area, and then a couple of shows in Omaha on our way home.  The vacation part included the beautiful Black Hills, Badlands, Glacier, Yellowstone, the Tetons, and numerous other lovely places along the way.  The kids enjoyed "getting into" nature a bit, with swimming the cool, clear rivers, hiking into the mountains, as well as  camping and cooking out.  The two weeks were way too short and we hope to return sometime.  

  Spring 2016 found us again heading west, this time "only" as far as Omaha. My aunt and uncle loved having us so much in August, they invited us to play at their fundraiser dinner for Transport for Christ in April, which went very well.  This time Emily and Elijah were able to go with us and the boys traveled quite well.  Though unfortunately it was cool and rainy much of the trip, making our "cook-outs" less enjoyable, we were able to take in the Strategic Air Command museum indoors, which was quite fascinating.  On the way back we stayed at a cute little motel along Lake Erie. The sun came out enough to make it a pleasant interlude in the trip, and I spotted a Scarlet Tanager singing in a tree just outside our window in the morning before we left. 

  We were honored to again be invited to participate in the Smoky Mountain Highland Games in May.   We have made some wonderful friends in the area and were also surprised to have our PA friends, the Werley's, show up during one of our shows!  We stayed at a cabin this time in the Smoky's, just a half hour away from the festival.  After our last show at the festival, we piled in and hurried to Greenville to play at Pastor Lee and Judy Harrison's church, after which we again enjoyed their wonderful hospitality in their ever-improving, hand built cordwood home on top of one of the many Tennessee hills. 

  Kutztown Folk Festival got off to a rough start…and continued that way throughout the week.  Callum wound up in the hospital with pneumonia, while both an upper respiratory and stomach bug traveled through the rest of the family.   I think the whole family made it on stage at once only twice out of our 19 shows.  We managed to keep going however, and it was probably a good experience to see what we can pull off with various band members missing and to learn endurance to push through.  Nelson and Melissa get the prize for being the only members to have never missed a show since the bands inception in 2004!  

  2016 proved to be a year of traveling, although not as far as Montana this time.  We visited every corner of beautiful PA and several places between and beyond.  Appropriately, Alex will be studying PA History next semester and will have seen with his own eyes the Allegheny's, the Endless Mountains, the Poconos and old city Philadelphia, to name a few.  What better can we do than what we love best, playing music and enjoying Creation while we do it?

  Keep posted for more events…we have an exciting year ahead.   Christy is now offering Irish dance instruction in our area, and Melissa continues to teach fiddle, guitar and Irish whistle.  We try to keep our schedule page current, so check it out and come see us at one of our shows.  

Elaine

 So many happenings this past year. Our hearts were sad to receive a call in late April that Nelson's mother wouldn't wake up one morning. She had died peacefully while she slept. It is comforting to know that we will see her again someday. A week after the funeral, Baby Montana Rose Roeder came into the world, joining big brothers Aiden, 5 and Callum, 3. She is such a sweetheart! A few days later we played our final performance with Celtic Celebrations, a pooling of resources among Rebel Heart Irish Dancers, Seasons and us. We of course missed Emily who was recovering at home, but all went well, and it was fun to work with our friends again on stage. 

  In August we took our second trip West after 3 years between. This time we drove up through Michigan, over the Mackinac Bridge, across the Upper Peninsula and into Wisconsin and Minnesota. We stopped by each of the Great Lakes as we passed them, wading, swimming or walking out a long walkway to a beautiful lighthouse. The weather was lovely, especially so after the extremely wet, rainy summer of PA, and we enjoyed some vivid sunsets over the lakes while we picnicked. We discovered a gem...Copper Falls State Park. The hiking paths crossed deep ravines and falls deep in the big woods of Wisconsin. We got our exercise climbing a high fire tower at the top. During the winters, the area can get up to 200" of snow. Next stop was Duluth, MN and a stroll through Canal Park, where Duluth Pack is located, source of our camping backpacks, handbags and more. Back to the boonies, we camped on Moose Lake, near Ely, MN, Gateway to the Boundary Waters. It would have been lovely to rent canoes and take a day jaunt, but that will have to wait for another trip. Then on into Manitoba to Nelson's cousin's farm where they planned an evening concert. Around 100 people, family and friends, came to the grove behind the farm buildings for a fun evening of music and fellowship. Christy enjoyed an extended birthday, treating herself to driving an enormous tractor, lunch with all the cousins at Chicken Delight, and later in the middle of flat Saskatchewan, sparklers on the brownies they sent with us. Finally, we traded the flat endless prairie vistas for our first glimpse of the majestic Canadian Rockies in Alberta. We picnicked by beautiful lakes and the kids plunged into the icy glacier melt, then took a several hour hike deep into the mountains. By the time we returned, thick smoke from forest fires had unfortunately settled in to the extent we could no longer see the mountains, even though we were in the midst of them. Next morning was the same, so we continued our journey toward Montana. Although we passed some fresh flare-ups, the air got clearer as we went and we could relish the awesome view as we drove, stopping on occasion to enjoy nature close up. Went through the NE corner of Washington state, across Idaho, then to my sister's family in MT. Had a good catch-up with all of them; the kids enjoyed fishing and swimming with their cousins, then we played a concert in their little town before again heading south to Hamilton to the Bitterroot Games for a two day festival. There we stayed with my niece and her lovely family who have become good friends of all of us. A quick stop at the Gateway Arch in St. Louis and then, home sweet home.  

Two weeks later, we welcomed a beautiful daughter-in-law into the Martin family at Brian and Emilie's wedding. They had a touching ceremony and then a lovely reception in a local barn decorated with Christmas lights, eucalyptus and candles. A week later, Melissa and Ben Hagy announced their engagement and plans for a January 19 wedding. Fortunately Melissa is a good planner and organizer and it all came together, although I couldn't watch when she decided to remake part of her wedding dress just 5 days before the wedding. The ceremony was held in an old church built in the late 1700's. As they exited the church, a cousin pulled the rope to ring the old bell. 

  The grandchildren continue to light up our lives with their original sayings, learning to read (Aiden), spunk and ambition(Callum) and learning to walk(Montana). We enjoy side projects with our young adult children, such as a trip to see the Ark in Kentucky, a weekend in Montreal besides at home things like watching for heritage trains with Alex. Zach has a full schedule with dual enrollment at our local community college, working two days a week and looking forward to his high school graduation. Christy's life is busy working for her dad part time and teaching music and dance. She is excitedly planning a trip to Europe with a friend in the near future. Our house actually has some elbow room with just the 3 of them at home. I continue to teach art classes at our homeschool coop, occasionally having time to work on my own projects. I passed a major birthday milestone this year, I won't elaborate on what year, but did have a great time reconnecting with old school chums who also turned the same age. We drove together 5 hours to meet another friend and spent the weekend doing girl stuff and promising ourselves we wouldn't wait so long for next time.

  Stay tuned and check our schedule page...we hope to play at an event near you! Thank you for all your support. Blessings to all. Elaine and the Celtic Martins